News, job opportunities, social and scientific life of the group
- S2OMaF -

09/03/2021 - Clément Drou - Ma Thèse en 180 Secondes

Congratulations Clément for being ranked first in the local edition the competition "Ma Thèse en 180 secondes" !
Next week, Clément will compete in the regional final !
24/02/2021 - Group Picture

New Group Picture! Welcome to the LUMOMAT Master students :)
22/09/2020 - SECO57 2020
Nice talks from Clément Drou and Dr. Sébastien Goeb at the SECO57 2020. A fascinating display of original supramolecular chemistry!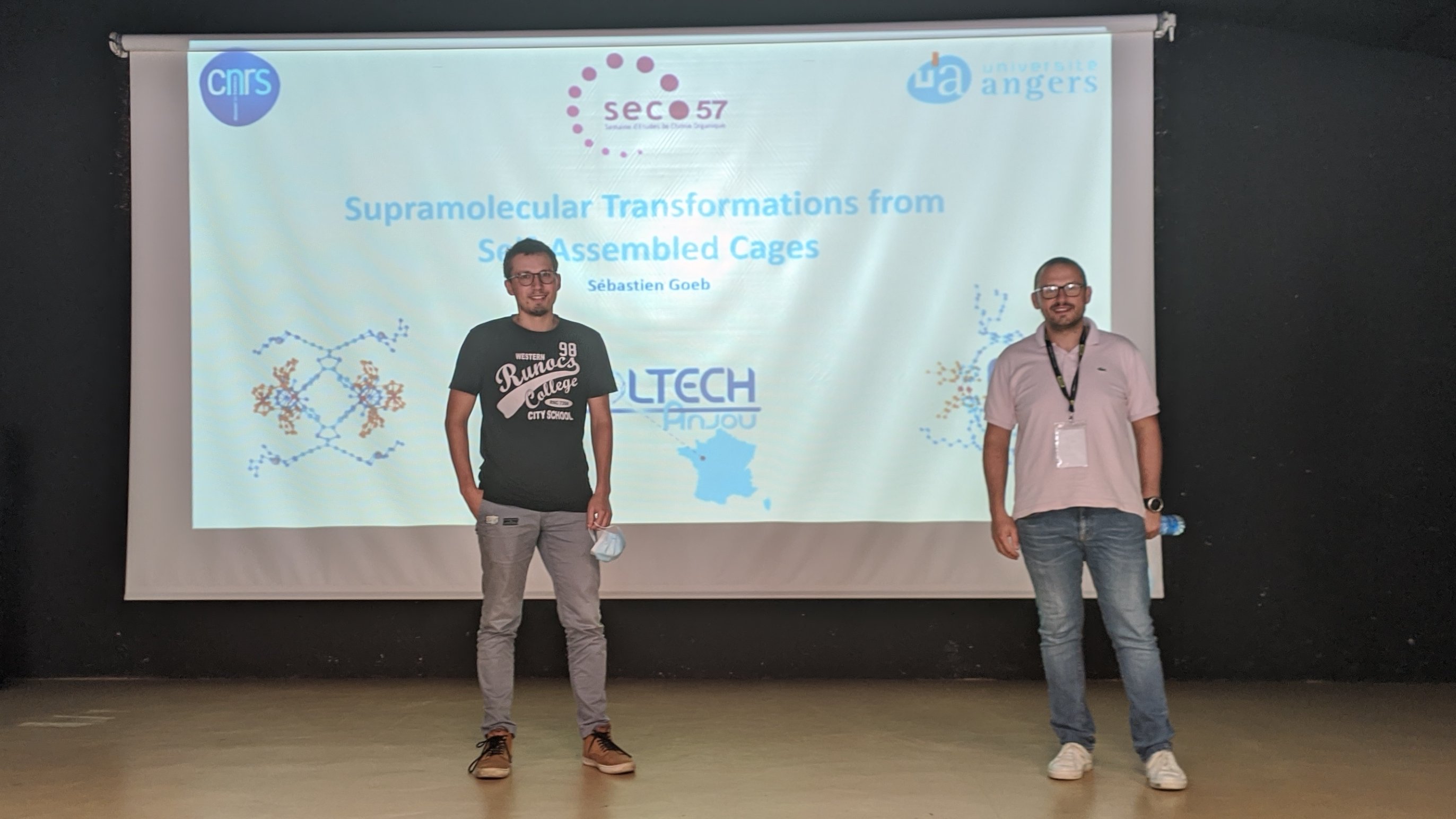 14/09/2020 - Sébastien Goeb has been awarded the Young Researcher in Supramolecular Chemistry Prize from the Société chimique de France.

He received the prize for his work on coordination driven self-assembly and stimuli-responsive supramolecular cages.
https://www.univ-angers.fr/fr/recherche/actualites/prix-sebastien-goeb.html